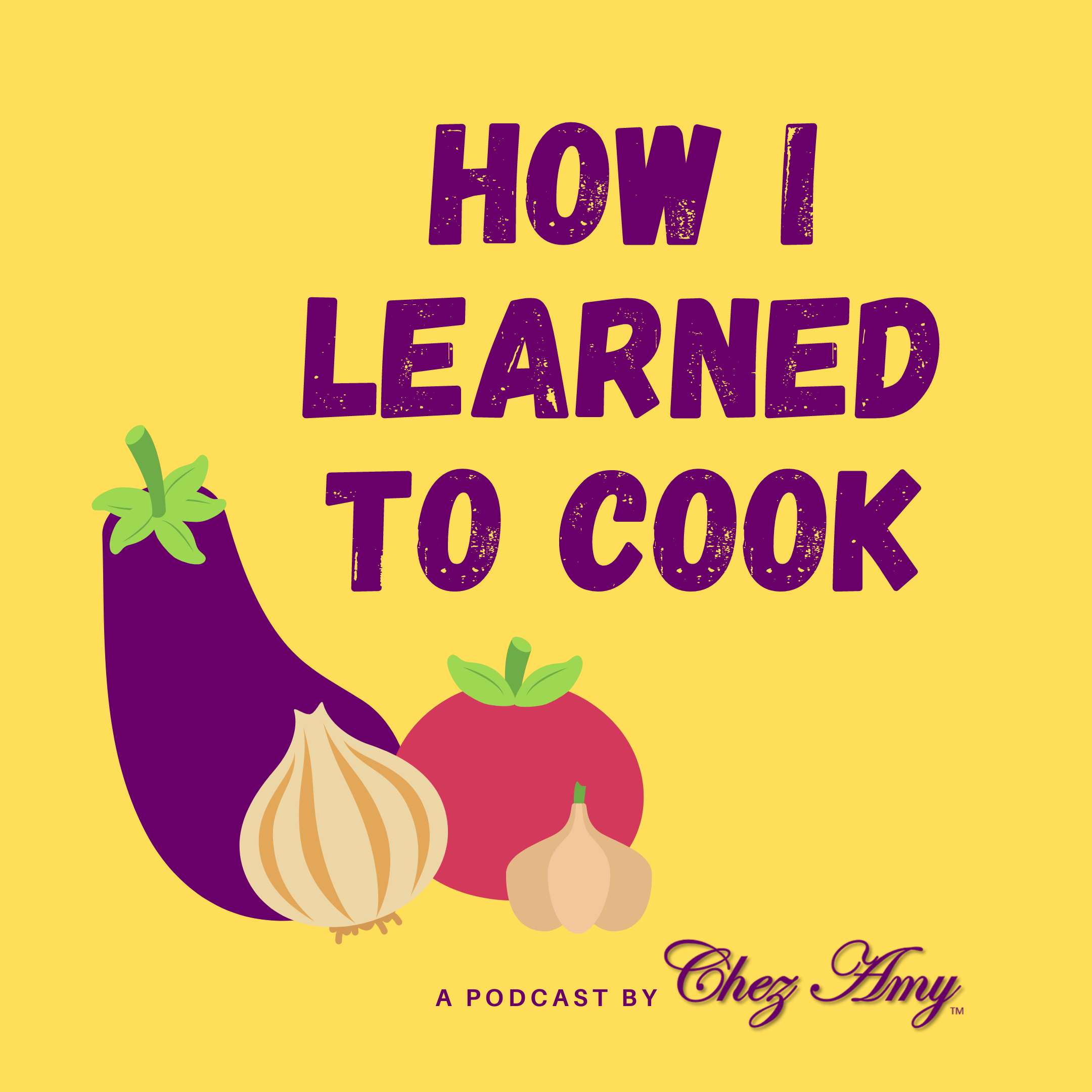 Guest Information for the Podcast
My vision is to tell every day people's stories about food and cooking. I want to create a podcast that feels like friends telling stories to each other. I am looking for the spectrum of emotions we experience as humans. Food and cooking are such an integral part of our lives.
Here you can find information for guests interested or planning to appear on the podcast "How I Learned to Cook" by Chez Amy.
If you know for sure that you would like to be a guest, feel free to schedule a 30-minute prep meeting with me on my calendar.  Be sure to review the suggested questions and release form prior to our meeting.
If you need more information, please continue reading.
General Information and Forms
Each episode will be between 30-60 minutes and  may include any of the topics below. The specifics will be agreed upon in advance so you all guests are comfortable and prepared to share their story.
Introduction
Fun rapid-fire or speed round questions
Tell us about how you learned to cook
Tell us about your kitchen
Tell us about a typical week
What do you eat when you're not cooking
Special occasions
Listener questions
Tips for listeners
Closing
Tech tips for sound
and video quality
The podcast will be recorded using Zoom video conferencing. Once we start recording, don't worry about it being perfect. I will be editing the audio and video as necessary. So just keep talking!
Have lighting be in front of you, not behind you. We want to see your beautiful face.
Use a tripod or make a stable place to set your phone or computer.
Set the camera to be the same height as your face. We don't want to look up your nose, ha!
Don't touch the table or desk that your computer or camera is on because it moves the camera.
Earbuds often have a better microphone than the one built into your laptop.
Test out the video and camera angles before we start recording.
Make sure there is nothing personal in the background.
If you are going to show us any kitchen gadgets or tools or books, etc, have them ready at your recording space. Or maybe record in your kitchen.
We are grateful for our guests. We do require all guests to agree in writing to our format and terms.  We have a show format and limited set of questions that we share in advance. All guests meet with us to go over their story prior to the recording.
Well, you made it this far, so I'm thinking you might be very interested in being a guest!  Feel free to schedule a prep meeting with me to talk about it!  Pick a time that works well for you from my calendar.
Download the question list and release form here.